12th February 2020
MPH, Sungai Long Campus, UTAR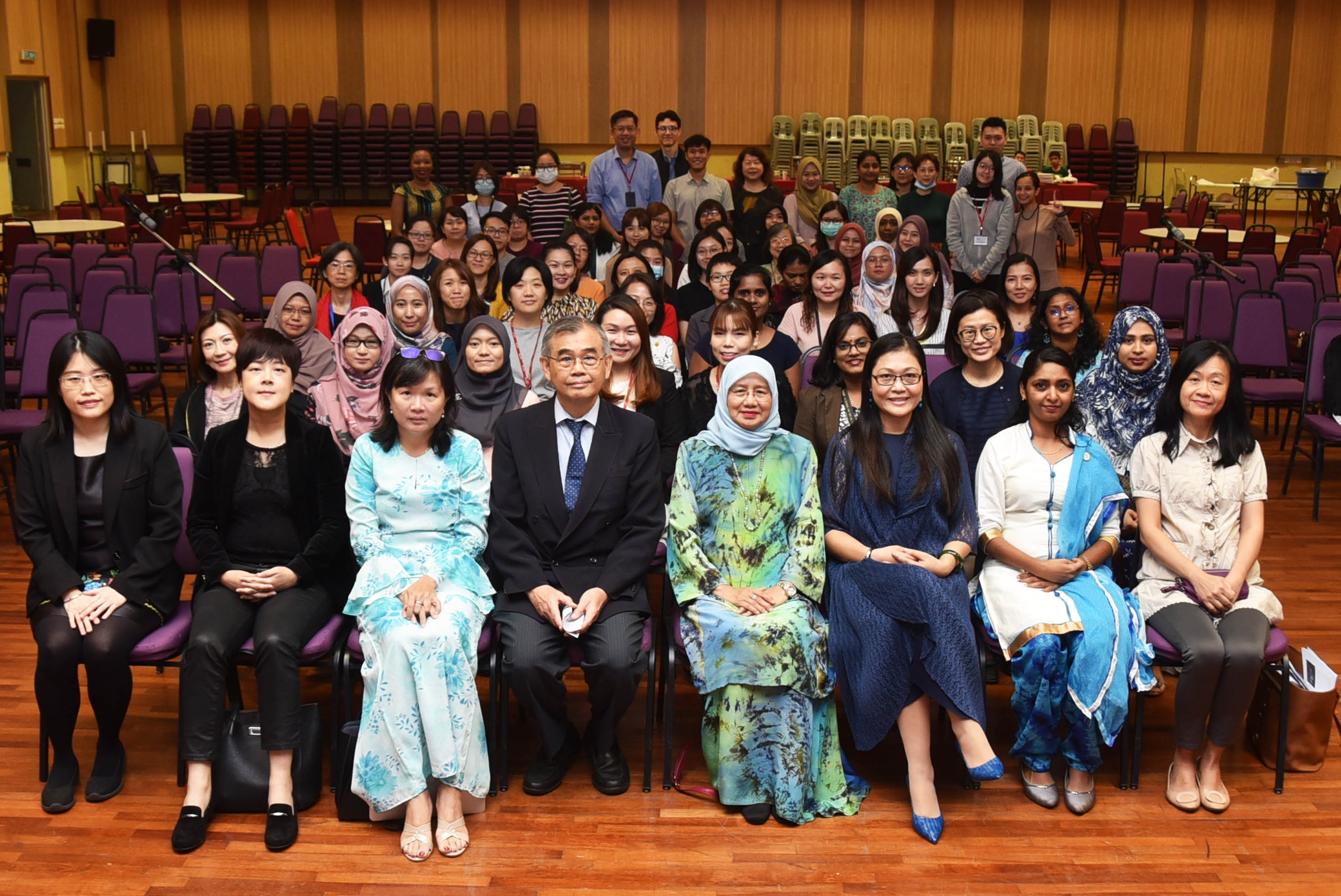 Group photography session among the speakers and participants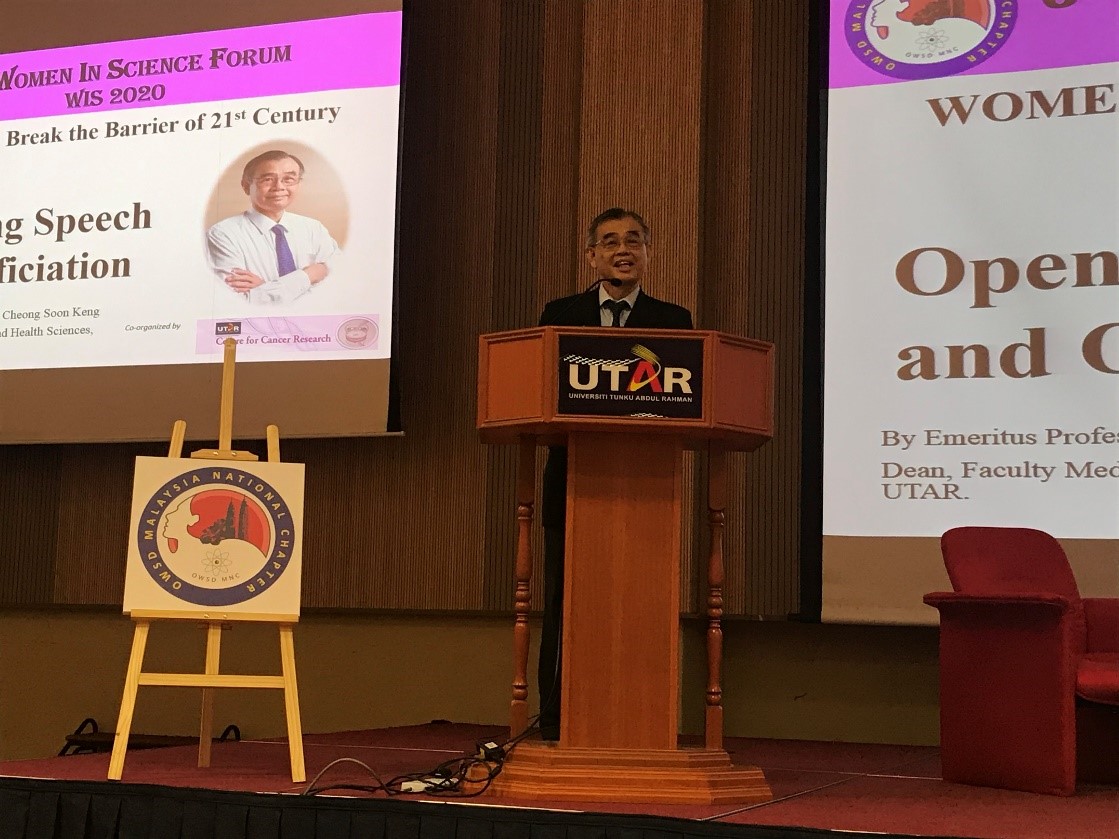 Emeritus Prof. Dr Cheong Soon Keng delivering the welcome remarks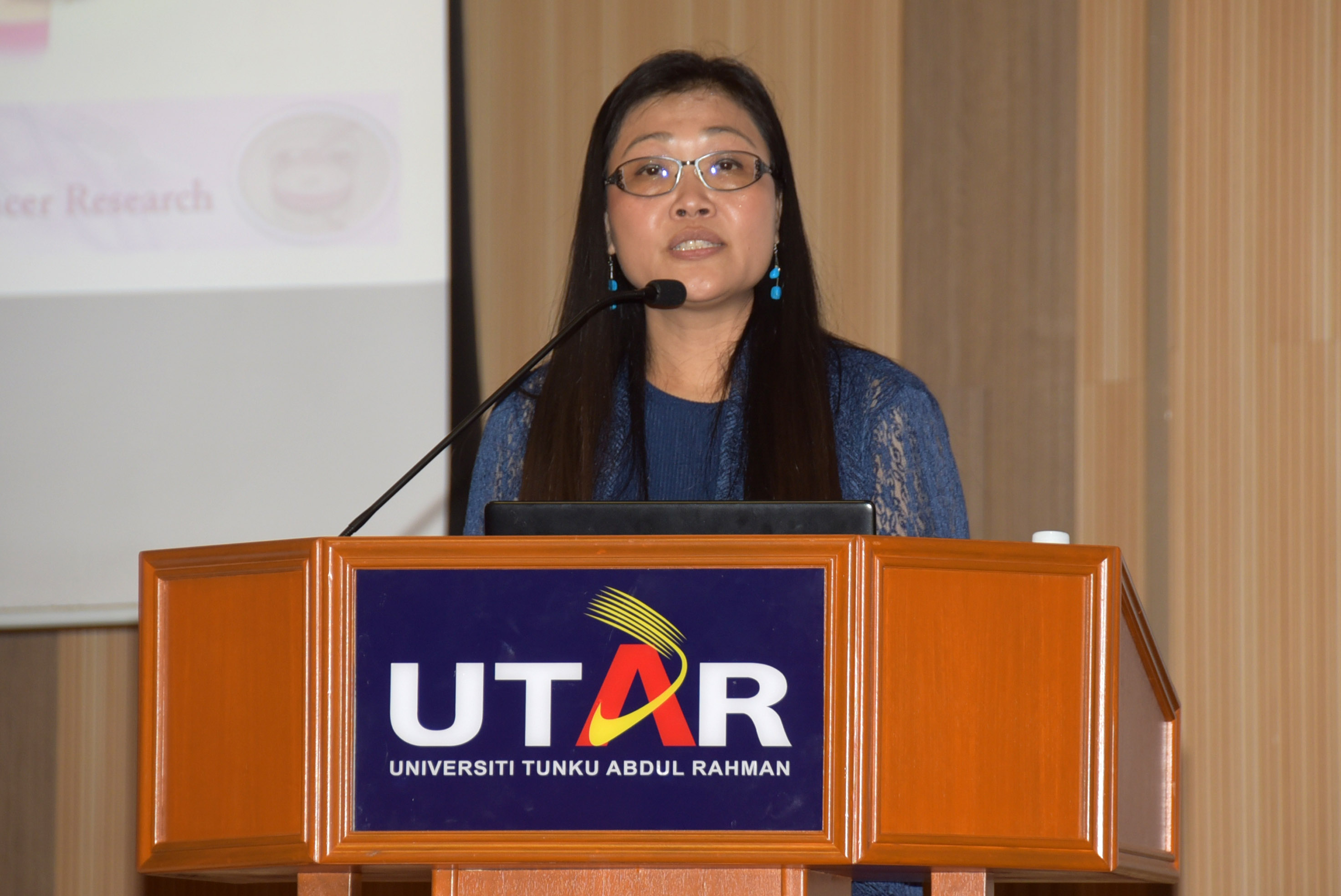 Professor Ts. Dr. Lim Yang Mooi delivering the welcome remarks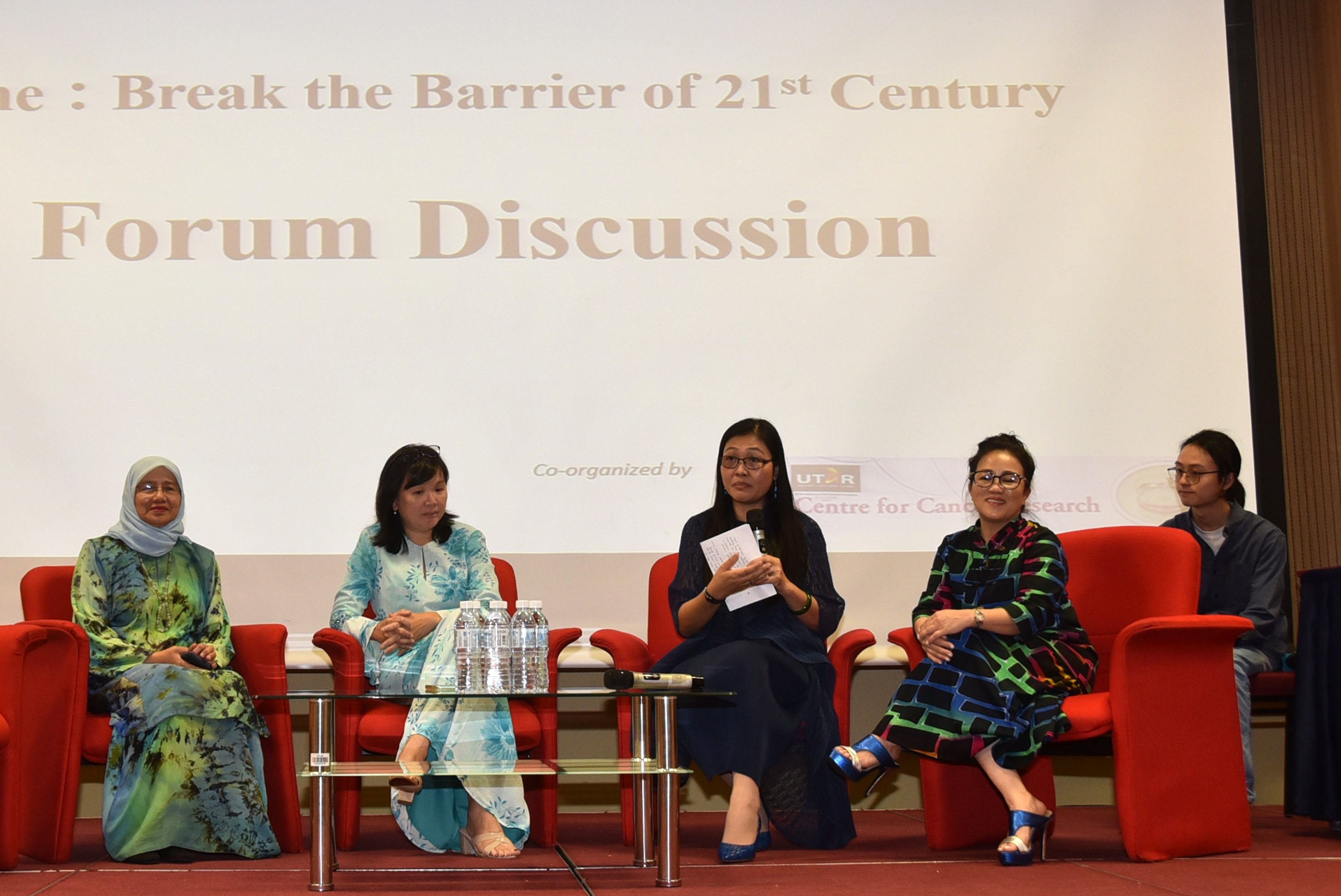 (From left to right): Professor Datin Paduka Dato' Dr Aini Ideris, Professor Datin Paduka Dr Teo Soo Hwang, Professor Ts. Dr. Lim Yang Mooi, Ms. Fion Poon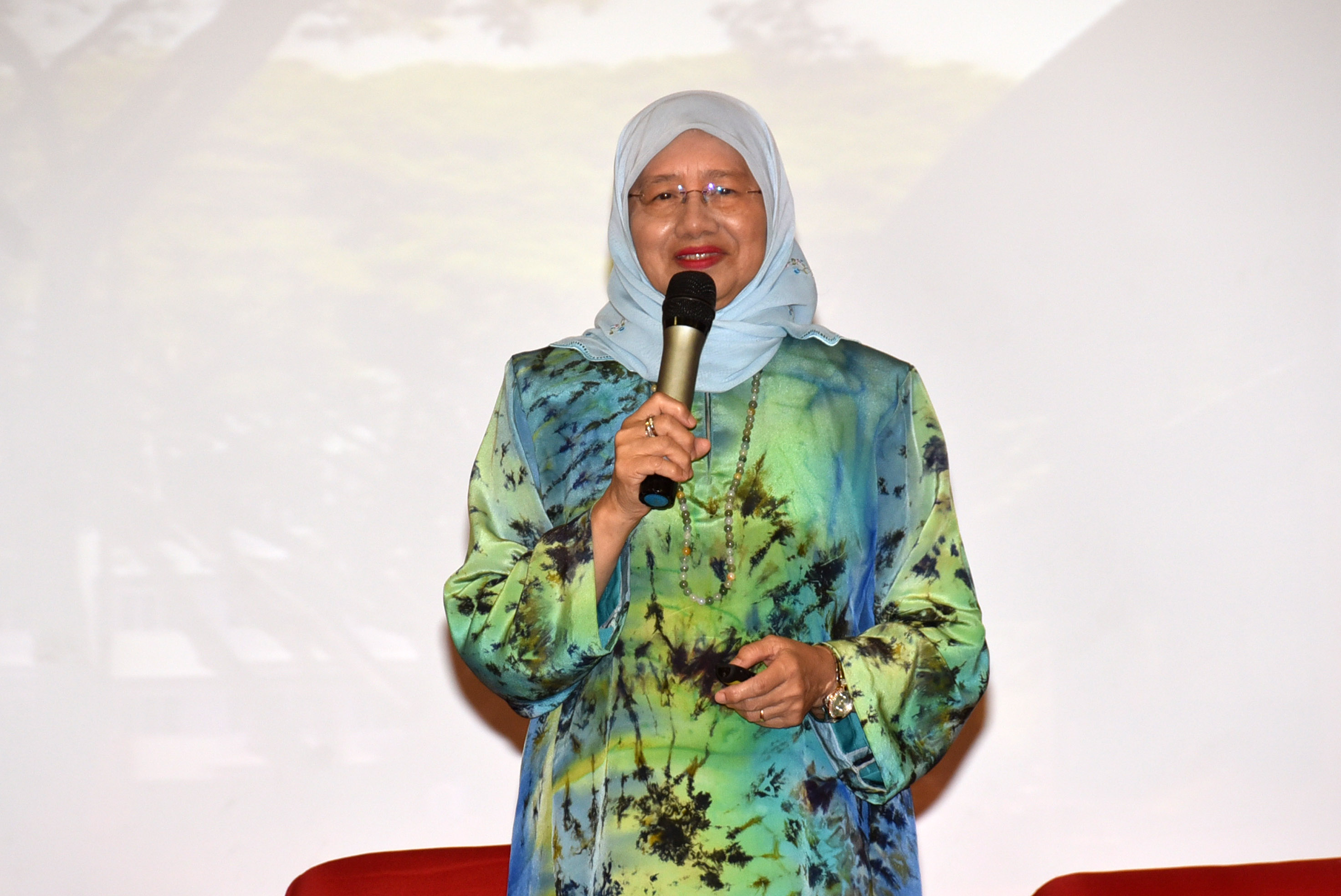 Professor Datin Paduka Dato' Dr Aini Ideris (UPM) delivering her talk
Professor Datin Paduka Dr Teo Soo Hwang delivering her talk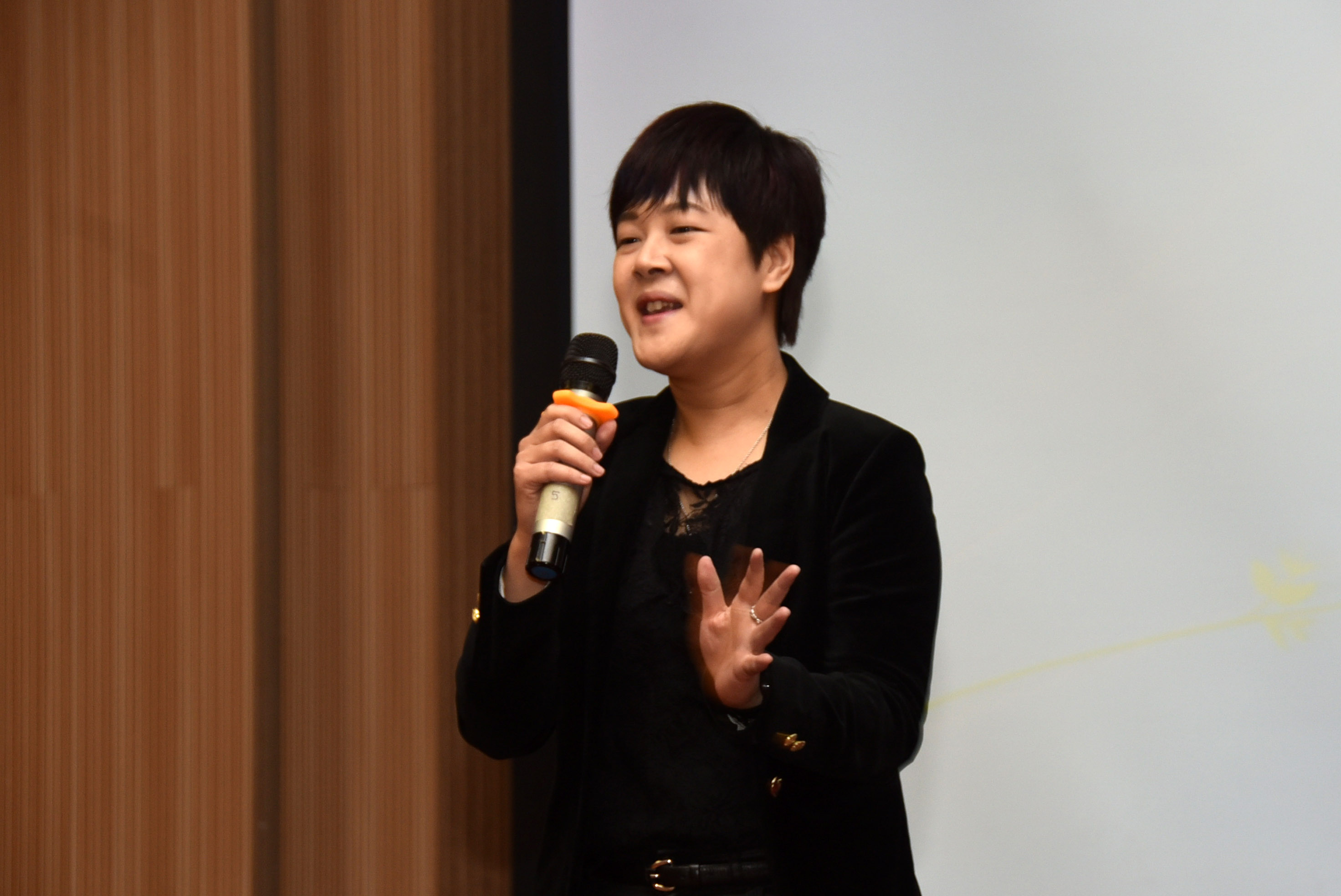 Dr Lim Su Wen delivering her talk
Ms. Fion Poon delivering her talk
Participant during the Q&A session
Participants listening attentively during the seminar
The Organization for Women in Science for the Developing World-Malaysia National Chapter (OWSD-MNC) organised the '3rd Women in Science (WIS) Forum 2020' in collaboration with Centre for Cancer Research (CCR),Universiti Tunku Abdul Rahman at Multi-Purpose Hall, KB-Block, Sungai Long Campus on 12th February 2020.
This forum opens to the public, staff and the students. The forum is initiated to celebrate and highlight the presence and accomplishments of women in science. It provides a platform for women to share their strengths, talents, and experience and to foster an environment that supports the professional and personal development of women. In addition, the forum enhances scientific communication and networking among participants from various background. Present at the forum were Faculty of Medicine and Health Sciences Dean Emeritus Prof. Dr Cheong Soon Keng, OWSD-MNC & CCR Chairperson Prof. Ts. Dr Lim Yang Mooi, Organising Chairperson Assist. Prof. Dr Ng Foong Leng, participants of staff, public and students. The objectives of the event are 1) to inspire and encourage the development of the career and leadership aspirations among women in science and 2) to provide a forum and networking opportunities for women in science and to promote the recognition of the scientific and technological achievements of young Malaysian women scientists and technologists.
The invited speakers for the forum were Professor Datin Paduka Dato' Dr Aini Ideris, Professor Datin Paduka Dr Teo Soo Hwang, Dr Lim Su Wen and Ms. Fion Poon.
The highlights of the event include topics such as 'Women leaders for tomorrow', 'How to write a winning research proposal and scientific manuscript for publication', 'Personality trait for women entrepreneurs' and 'My journey as a fashion designer'.