Women Health Seminar
FMHS lecturer Teh Siew Hoon presented a talk titled "The management of primary dysmenorrhea with Chinese Medicine". In her talk, she spoke about the definition of primary dysmenorrhea, its presenting symptoms, the prevalence and its effects on daily lives as well as types of herbs to ease the pain. She said, "There are four types of body conditions. These conditions are known as Qi and blood deficiency, kidney deficiency, blood stasis due to cold and blood stasis due to stagnation of Qi. It is important for one to recognise their own body condition before seeking diagnosis and treatment. Herbal medicines and acupuncture are able to effectively lower down the prostaglandin level in the blood."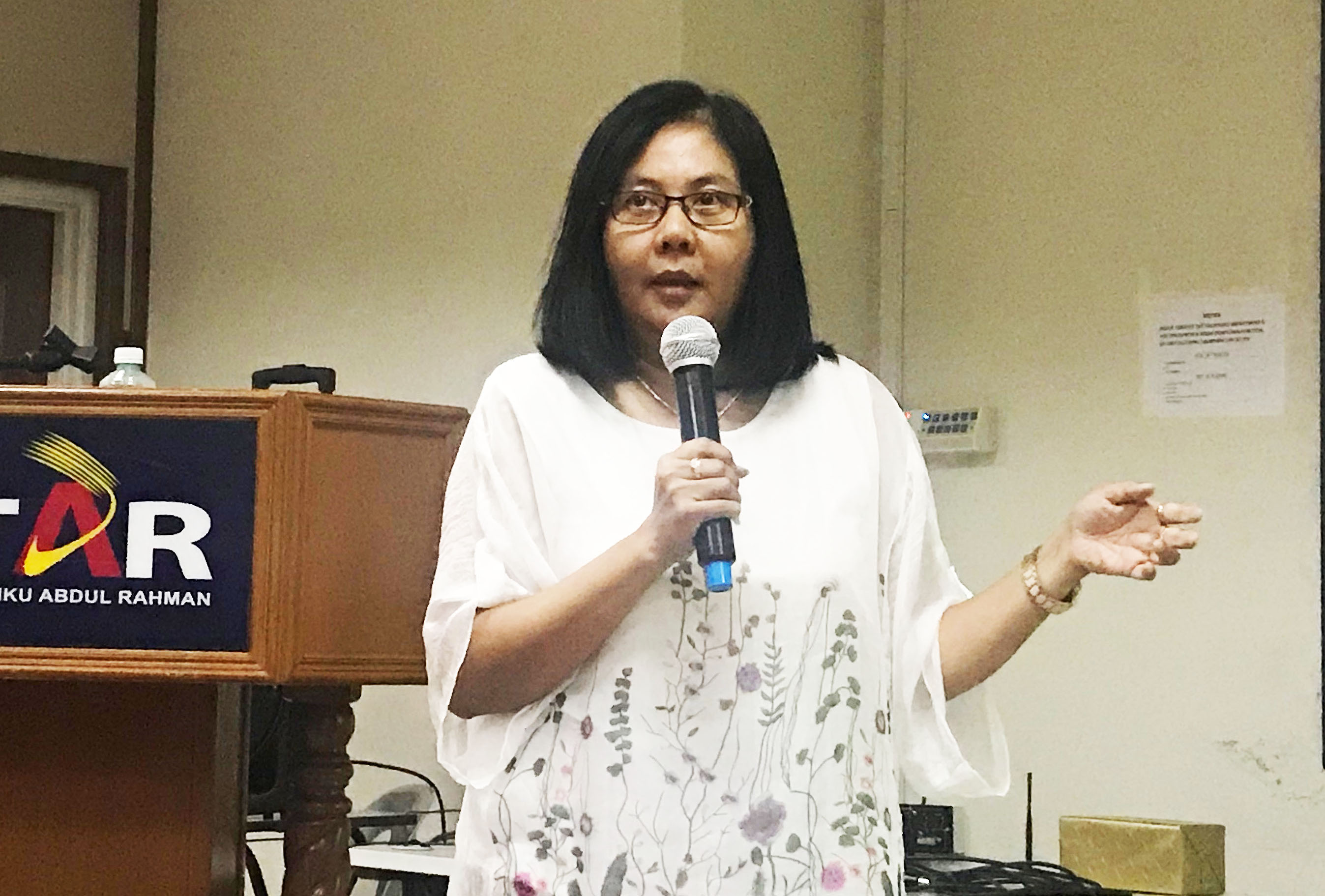 Assoc Prof Dr Tin during Q&A session
Universiti Malaya Centre for Population Health Head and Department of Social and Preventive Medicine Assoc Prof Dr Tin Tin Su gave a talk titled "Return to work (RTW) and financial hardship among breast cancer survivors in Malaysia". In her research, she spoke about the prevalence and factors associated with RTW among breast cancer survivors from an international perspective; and RTW, income loss and financial hardship among breast cancer survivors in Malaysian scenario. She added, "There are few factors associated with RTW such as socio-demographic factors, disease-related factors, treatment-related factors, psychological factors and work-related factors. Special consideration should be given to part-time employees and private sectors as the RTW rate is now higher. Policy makers could also introduce an unemployment insurance programme that may help these groups to ease their financial burden of cancer treatment and post-treatment care."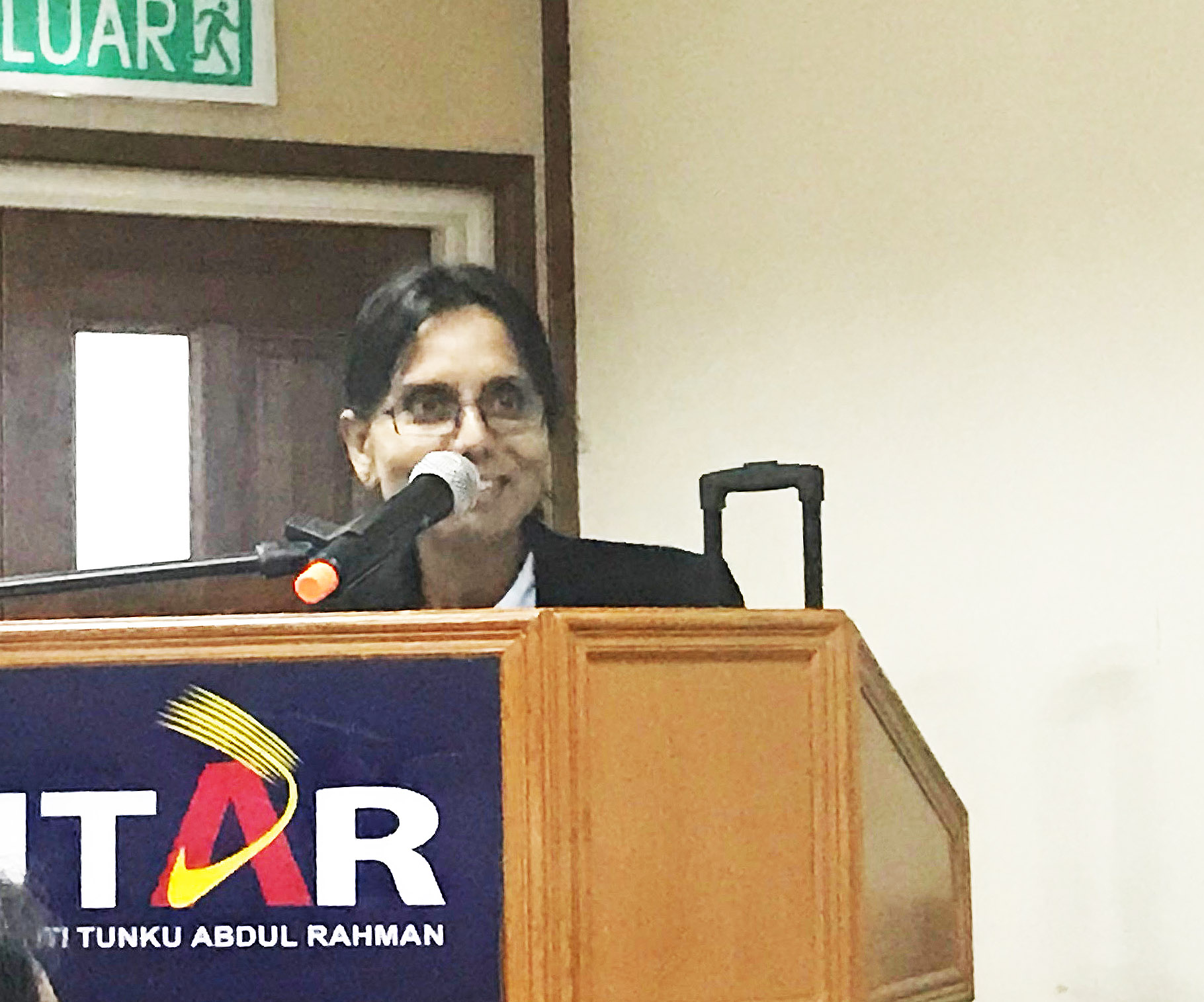 Assoc Prof Dr Soma delivering her talk
University of Nottingham Assoc Prof Dr Soma Mitra in her talk titled "Nutritional Support for Pre and Post Conception" said, "Infant mortality is a mirror of the population's physical health and socio-economic status. The women's nutritional status before conception influence the physiological events during pregnancy, nutrition during pregnancy sets the scene for meeting nutritional needs during lactation. We could work towards a healthy pregnancy." In her talk, she also explained on topics such as body weight for pre and post conception, the energy cost of pregnancy, principles for estimating nutritional needs in pregnancy, developmental origins of health and disease (DOHAD) and recommendations for energy intake in the Malaysian context.
The seminar was followed by a survey session before it adjourned.

Prof Lim (left) presenting the token of appreciation to the speakers